Our Richmond Plumbing Service Is There For You 24/7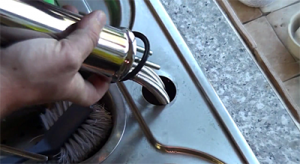 The search for a Richmond plumbing service should start and end here. Whether you are in the middle of a flood of biblical proportions or your dripping faucet is keeping you awake at night, just give us a call and we can be there within the hour.

We handle plumbing emergencies 24/7, so don't hesitate to dial our number at any time of day or night. You can rest assured that our plumbing contractors will be there quickly and get the situation under control. It's what we do.

We are the most efficient plumbers in the Richmond area, but just because we're fast, doesn't mean we don't do quality work. Our Richmond CA plumbing techs are thorough and reliable. This is partially because they are naturally adept and partly because we require them to attend seminars or enroll in continuing education programs. This keeps them on top of their game. With this combination of natural ability and being up to date on the newest advances in plumbing, you are sure to get unparalleled service.

We are a thriving business because we know what you need and deliver it with speed and a smile. We know that a plumbing emergency might be a symptom of a larger plumbing problem.

Our comprehensive knowledge allows us to diagnose the cause of most issues within a few moments. After we've got your problem under control we can search out the root cause of your issue and offer up an economically sound solution.
Our Plumbers Cover Inspection, Installation, and Repair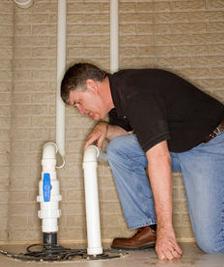 As your Richmond CA plumbing professionals, we wouldn't be professionals if we didn't offer a comprehensive inspection service. We use state of the art pipe location technology to quickly find leaks and clogs in your drain system.

With this equipment there is no need to dig holes in your yard or pop probes into your walls. Once we've located the pipes, we snake a video camera down the pipe for a video inspection.

When we find a problem, we'll explain it to you in plain English. We believe that all of our customers should be well informed and understand exactly what is being fixed before anything is done.

We do appliance installs, water heater repairs, garbage disposal repairs, and a host of other plumbing-related services. If you are looking to upgrade your current system to a more economical or Earth-friendly one, we have experts that can help you. Give us a call for a consultation today.

Our Richmond Plumbers are Dedicated to Customer Service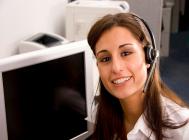 Our dedication to customer service means that we will complete repairs in a quick and clean manner, explain all repairs clearly, help you create a plan for long-term plumbing care, treat you as an individual and not a number, offer the latest in plumbing knowledge, advise you of potential problems in your plumbing system and only leave when you are 100% satisfied.

That's right, we guarantee our service 100%. Our Richmond CA plumbing contractors are consummate professionals who know that a job that isn't done right isn't done at all.
---
We are proud to serve Richmond, CA and beyond!

94530, 94564, 94801, 94803, 94804, 94805, 94806, 94850